Star Sapphire photos courtesy of
Photo of Taffy courtesy of Meagan C.
July

2003
Check out "My Life in Arizona" and "Favorite Links & Quotes" page - there are additions there!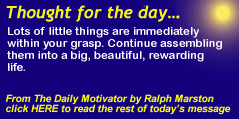 Hi! I am ZA Star Zapphire, but my friends call me Taffy.

Welcome to my website!

I am a 14.2 hh liver chestnut arabian mare. My sire is TS Star Fire, by *Bask out of Fire Dawn; my dam is Zamanda by Ansata Shah Zam out of Yafi Asam. Somehow, although most of my close up ancestors are grey (except for *Bask who everyone knows was bay) I turned out liver chestnut.

My former owners saw me at a sale when I was two years old. I nickered to them and, so they tell everyone, they just had to buy me. I have been at Rockin' "D" Ranch in Gilbert AZ ever since then - up until November 2000 when my new owner/friend, Virginia, moved to Canonsburg, Pennsylvania with her husband and brought me with them!

We returned to Arizona in May - just in time for the heat and monsoons! It was good to see my old friends again though. One day we went swimming - well, almost. Virginia's friend, Mary, rode me and I took very good care of her and even went into the water so deep it went over my rump. It felt good to be cool! Mary didn't insist that I swim because she was carrying a camera and didn't want to get it wet. Virginia was riding her young gelding, Kaladdinn, and I must say he behaved himself very well and we all came home looking forward to another swimming outing!

One day late in August 2001, I was very surprised to find Mary putting my travelling halter on me, and to see a huge trailer pull up. Oh, no!! Another long trailer ride! No wonder Virginia hasn't been around - we're going back to Pennsylvania!

My, will this travelling ever stop? Here we go again, back to Arizona so I've been told. It is January, 2002 and wet, slippery and snowy here in Washington, PA. It will be good to go back to sunny, well most of the time anyway, Arizona! Check out my Arizona page for more of this update!